Profiling the Police
USING EYEWITNESS VIDEO AS A SOURCE OF DATA ABOUT POLICE ABUSE

WITNESS partnered with El Grito de Sunset Park – a community organization in Sunset Park, Brooklyn – to find new ways to use eyewitness video and open source data to expose abuses by some NYPD and begin to illustrate how police abuse is part of a larger systemic problem.
This site serves as a use case study for advocates, journalists, legal experts and technologists interested in exploring new forms of storytelling through the analysis and curation of human rights videos.
To get started, learn more about the 

project, 

review a sample 

timeline

 of officer misconduct or check out our 

Toolkit

 to learn about the methodologies and tools we used.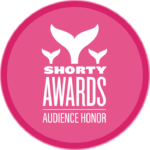 Our "Profiling the Police" project won a 2019 Shorty Awards Audience Honor and was a Finalist in the Social Activism category!
---
A story about this project…
YOUR DONATIONS TO EL GRITO INC., ARE TAX DEDUCTIBLE.  EL GRITO INC., IS A REGISTERED 501(C)(3) NON-PROFIT ORGANIZATION, EIN#81-2129119.