Repealing Civil Rights Law 50-a
Update June 12, 2020: In the wake of nationwide protests around the police murder of George Floyd, and after decades of local organizing, NY Governor Andrew Cuomo, signed a bill to repeal 50-a!
Civil Rights Law 50-a has been around since 1976. Its initial purpose was to prevent criminal defense lawyers from using "unverified and unsubstantiated" civilian complaints against officers testifying as witnesses in court. Over the years, the law has been interpreted more broadly, especially under the administration of Mayor Bill de Blasio. For example, the law is being used to prevent the disclosure of specific information related to officers' personnel records, such as disciplinary records.
As it's currently being used, Section 50-a gives officers a blanket shield from public disclosure or accountability and unfairly puts the burden on the community to expose abuses and push for accountability. Robert J. Freeman, executive director of the Committee on Open Government, told the New York Times,
"It took years, but now you have what essentially is the 'blue wall of silence' that has been codified by 50-a."
The law has steadfast support from the city's police unions, which continue to fight against the disclosure of records related to police misconduct. They have even asserted that footage from police body worn cameras should also be protected by Section 50-a. Fortunately, in February 2019 a New York State court ruled that NYPD body camera footage can be made public and should not be considered a personnel record. Police unions also argue that the law helps protects officers from unwarranted invasions of privacy, yet advocates argue that many of the safeguards included in Section 50-a are already  in the New York Public Officers Law and the Freedom of Information Law.
Public interest in repealing the law has grown over the last few years. High profile cases, like the police killing of Eric Garner and aggressive arrest of tennis star James Blake – both captured on video – have shed light on the challenges this law presents to lawyers, journalists and advocates working to secure justice.
Eyewitness video is key in exposing and corroborating incidents of misconduct, but greater transparency is critical in the fight for truth and accountability. WITNESS is joining local advocates like the NYCLU, Legal Aid Society, Communities United for Police Reform and the New York City Bar Association and to call for New York State to repeal Section 50-a. Learn more about how you can take action here.
Demanding Full Access to NYPD Public Video Cameras
Updated December 2021 
Civilian videos that have documented police misconduct across the city have been reliable checks against police abuse. The NYPD has cameras across the city that could also serve the same purposes. The NYPD has also instituted body-worn camera on police officers. The City of New York and the NYPD control footage of those cameras and regularly keep it from the public, often forcing people to go through arduous Freedom of Information requests and litigation to obtain it, without much success of it being made publicly available.
El Grito says that all public camera footage should be immediately available to the public-especially after an arrest or incident involving the police. It is vital that the city create transparent storage systems where members of the public can access public footage without unnecessary red tape, expense, and interference. As easy as it is for the police department to access and publicize footage when they want to catch a suspect, it should be just as easy for the public to hold the police accountable. The public's right to access data should be independent of NYPD. 
Learn more about why we continue to advocate for the public's right to film the police and why police body cameras won't solve our problems.
Exploring Sustainable Solutions
Across the U.S., activists, researchers and journalists are working to make police data more accessible and transparent. There are a handful of crowdsourced databases and projects that track police killings, misconduct, complaints, etc., but few of them collect or analyze video.
This project aims to support the creation of flexible, interactive, sustainable and secure platforms that enable distributed video submission as well as new models for contextualizing video for impact storytelling. 
While there isn't a "one-size-fits-all" solution to these issues, we think there are some shared values and basic practices that can help manage collections of human rights videos as safely and ethically as possible. For example, if groups documenting police abuse across the U.S. used similar data models and collection processes, this would make the data easier to share across groups and lead to more robust datasets.
After launching Profiling the Police, we partnered with Berkeley Copwatch, a community-led police accountability group that has been filming police for over 30 years, to further develop a downloadable database template, data models, a data dictionary and controlled vocabulary. Learn more about this project and download the resources here. 
WITNESS will continue to collaborate with community groups, data scientists, journalists, archivists, lawyers and activists around the world to further discuss these values and document, test and create innovative solutions. 
Get in touch if you'd like to share your thoughts or feedback. 
Basic Practices & Shared Values We're Working Towards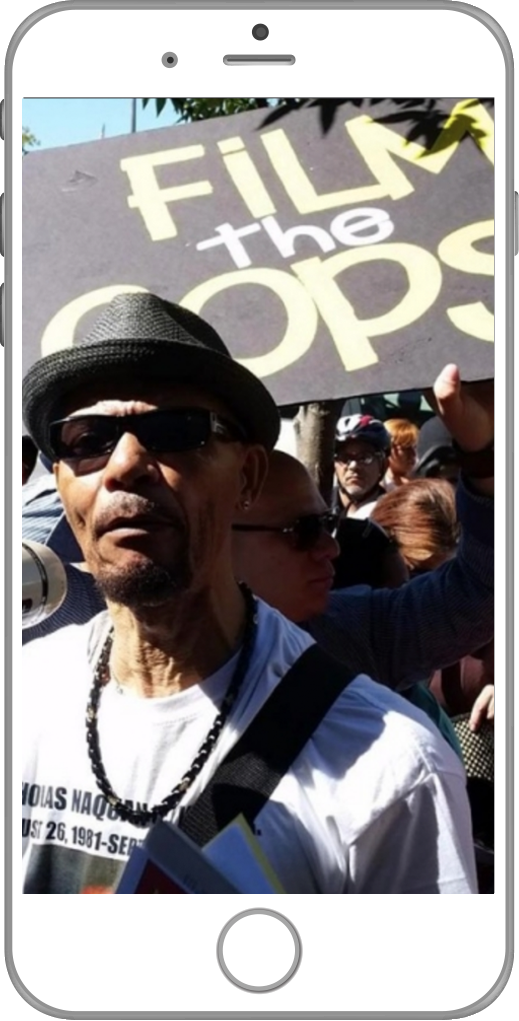 Other Projects Tracking Police Abuse
These reports and advocacy campaigns provide in-depth information about the issues within our police departments and criminal justice system.